Germantown Store Information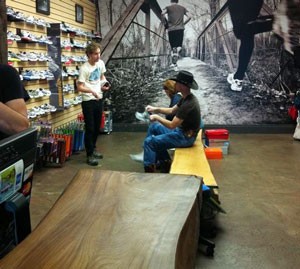 Our Germantown Breakaway Running store is conveniently located near the beautiful Wolf River Trails, Shelby Farms Park, and the new Greenline.
New to the Memphis area and our Germantown store? You can find us off of Germantown Road directly across from Chic-Fil-A and next door to Las Tortugas … now you know why we run!
Parking: Our parking lot allows for comfortable and convenient free parking right in front of our store. Riding a bike to our store? We have bike locks for you to store while you are shopping or going for a run.
Location
1223 South Germantown Road
Germantown, TN 38138
(901) 754-8254
Store Hours
Monday – Friday: 10:00 a.m. – 6:00 p.m.
Saturday: 10:00 a.m. – 5:00 p.m.
Sunday: 1:00 p.m. – 5:00 p.m.
Map and Directions