The holiday season is upon us and to help you gather holiday gifts for your loved ones (and yourself) we have some awesome running specials going on from November 27th through November 29th.
Breakaway Running Holiday Store Hours: 
Thursday, November 26 – CLOSED (We're Carb loading with family)
Friday, November 27 – Open 10 AM – 6 PM
Saturday, November 28 – Open 10 AM – 5 PM
Sunday, November 29 – Open 1 PM – 5 PM
Black Friday, Small Business Saturday & Sunday Runday Sales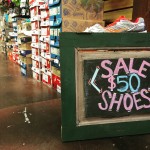 Select Shoes – Only $50
Shop from our discounted shoes for men and women. Popular brands include Brooks Running, Saucony, Mizuno, New Balance and Nike.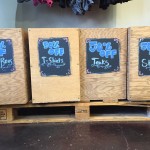 Select Apparel – 50% Off
Looking for some new running gear? Check out our selection of running apparel on sale – up to 50% off.
Includes sports bras, Breakaway Running t-shirts, singlets,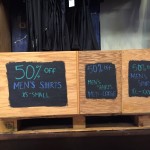 running shirts, and shorts. Popular brands include Nike, Moving Comfort, Mizuno, and Brooks Running.
Also, did you know that your sports bra should never see a birthday? Just like your running shoes, your sports bra breaks down due to use.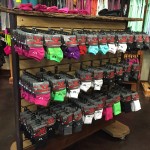 Swiftwick Socks – Buy 3 – Get 1 Free
Knock two birds out with one stone by supporting your local businesses. Did you know that Swiftwick is one of our most popular selling socks AND they are made right here in Tennessee? Our folks love them so much because they manage compression while reducing swelling, improving circulation, and increasing endurance. Swiftwick socks also provide maximum comfort with blister-free and wicking material.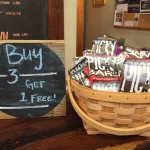 Picky Bar – Buy 3 – Get 1 Free
Need a quick snack to fuel your run or something delicious to help with your workout recovery and endurance? Try the NEW Picky Bars. Great source of carbs and protein. Flavors include Lauren's Mega Nuts, Need for Seed, Smooth Caffeinator, Cookie Doughpness, All in Almond and Ah Fudge Nuts.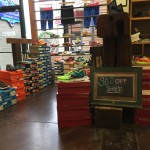 Select Shoes – 30% Off
We have A LOT of running shoes on sale! Popular brands include Brooks Running, Pearl Izumi, HOKA, Saucony, Mizuno, New Balance and Nike.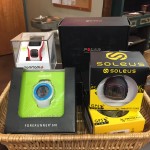 Running Watches – up to 60% Off
We just got a lot of new cool watches in at Breakaway – so we thought it was time to put the ones we have had on sale. Running watches on sale include the Garmin 610, TomTom, Soleus, and Polar. Most of these watches track time, distance, your pace, speed, interval timers, calories burned, data upload and storage, vibration alerts, and include rechargeable batteries.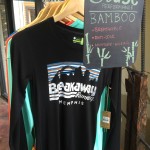 Tasc Apparel – 15% Off
Tasc apparel is made from bamboo, which is an all-natural wicking material. It doesn't stink (meaning it does not absorb odor). Very comfortable and soft to run our lounge around in.